About Us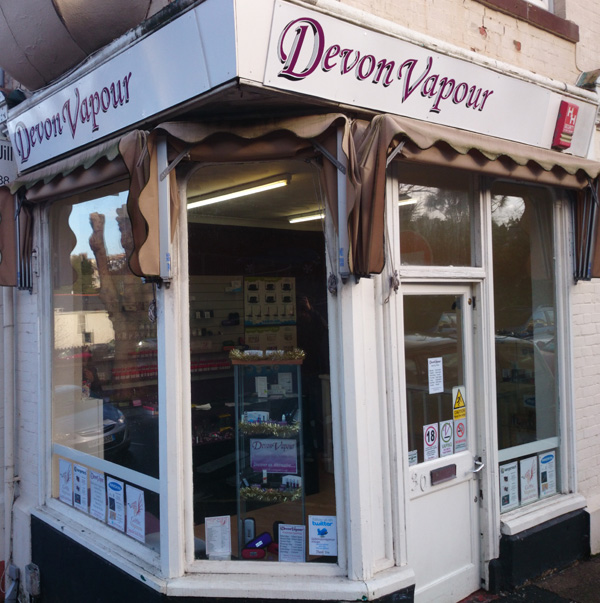 We are a totally independant and fully insured retailer of Quality. Branded Electronic Cigarette and Personal Vapourising Equipment. We have personally tried and tested 95%+ of our products (the 5% untried are because there aren't enough hours in the day!!)
We offer and guarantee good, honest advice and service. Whether you are new to Electronic Cigarettes. Wanting to use them but don't know where to start or an experienced vaper, pop in, and say Hello! We always have new flavours and products available to try. Follow us on Twitter for our latest offers and News on the proposed EU E-Cig Ban. We can also now be found on Facebook
We stock the leading brand names in the Electronic Cigarette Industry. Vision. Innokin. KangerTech to name but a few.
We at Devon Vapour make no claims that an electronic cigarette will cure a smokers addiction to nicotine. The electronic cigarettes we sell serve the same purpose as a tobacco cigarette: It delivers its user nicotine. If you do suffer from the disease of Tobacco/Nicotine Dependence Syndrome and want to take steps to give up smoking. We recommend you visit your health care provider to discuss NRT (Nicotine Replacement Therapy) or a nicotine harm reduction programme.
We are not a pharmaceutical company and we do not produce medical products.
Some of our products contain nicotine which is allegedly a highly addictive substance. It is not recommended for use by non-smokers. The sale of the product is restricted in line with the legal age for sale of tobacco products and not be sold to anyone under the age of 18