Your transition from smoking to vaping should be as simple as possible. With vaping technology ever-changing, it can seem overwhelming when it comes to choosing your first e-cig kit and going 'smoke-free'.
Below you will find a selection of e-cig kits that are hand-picked for their ease of use, that come with everything you need to get started on your vaping journey including e-liquid manufactured and tested in the UK.
We know new vapers have a lot of questions when first making the switch to vaping. The NHS has published a very useful guide: Using e-cigarettes to stop smoking which answers a lot of the questions or concerns people often have when considering using an electronic cigarette. Also Martin Dockrell has produced Clearing up some myths around e-cigarettes for Public Health England which is well worth reading.
Eleaf iJust AIO
Amazing performance and very affordable
Adjustable output
Easy to fill pod with replaceable coils
Adjustable airflow
1500mAh
Choice of 5 Colours
Dimensions – 102mm x 22mm
Weight (approx.) – 61g
Price: £19.95
Full details are available here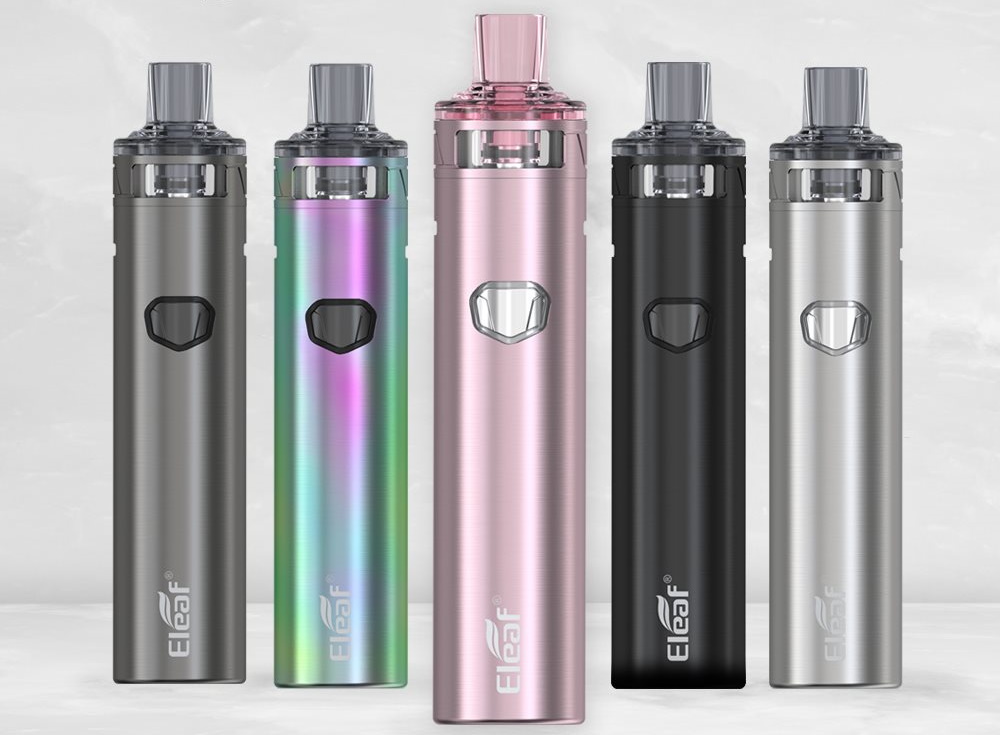 ---
Joyetech eGo Pod


Large 1000mAh battery
Pod Capacity: 2ml
Automatic activation; no buttons to press
Avatar IC 1.0 chip reduced power consumption
Child resistant push fill mechanism
Dimensions – 98.0mm x 19mm
Weight (approx.) – 47g
Price: £16.95
Full details are availabe here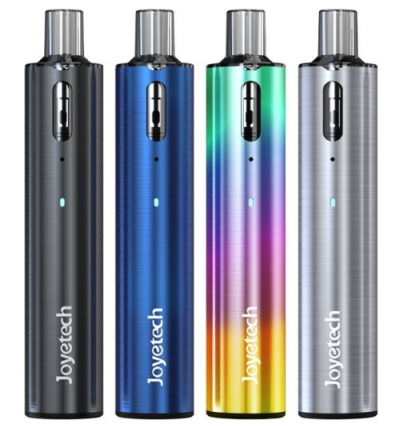 ---
E-Liquids
The choice of flavours and strengths of E-Liquid is as overwhelming as the choice of devices. Below we list some of our most popular flavours with new starters.
E-Liquid comes in different strengths. As a guide if you are currently smoking around 20 cigarettes a day then 18mg is a good choice. Around 10 a day then try 10mg. 5 or less then give 3 or 6mg a try. This is only a guide, the best bet is to try a variety and see which suits you best.
While nicotine is one of the addictive substance in cigarettes, it's relatively harmless. Almost all of the harm from smoking comes from the thousands of other chemicals in tobacco smoke, many of which are toxic. Nicotine replacement therapies (gum, patches, inhalers) have been widely used for many years to help people stop smoking and is a safe treatment.

Urban Chase E-Liquid 3mg, 6mg, 10mg, 18mg
Blackcurrant – Succulent and juicy blackcurrants.
Blue Raspberry Slush – Blue raspberry combined with an ice-cold slush.
Blueberry – Delightfully sweet blueberries, ideal for fruit lovers.
Cool Mango & Pineapple – Tropical mango and pineapple with a cooling finish.
Fizzy Cola – Classic sweet shop cola flavour with a hint of fizz.
Fruit Blast – An intensely fruity mix with juicy grape, sweet strawberry, and pineapple.
Mixed Fruit & Menthol – A medley of mixed fruits with a cool menthol finish.
Raspberry Lemonade – Tart raspberry with refreshing, tangy lemonade.
Rhubarb Crumble – Slightly sharp and sweet rhubarb with a golden buttery crumble.
Strawberry Delight – A smooth and creamy blend of strawberry with hints of vanilla ice cream.
Ultimate Menthol – Brace yourself for this spearmint and peppermint flavour, finished with a cool menthol.