All In One (AIO) that fits your pocket so easily yet provides all the power you would expect from an Aspire Sub Ohm device.
Being just a bit shorter than the iPhone 5, the Aspire PockeX is the ultimate pocket (AIO device. Packed with a 0.6Ω stainless steel U-Tech coil, the PockeX is a sub-ohm device. The Aspire PockeX has a wider drip-tip and larger top-airflow allowing for increased vapour production.

The PockeX's discrete size and low-profile sub-ohm vapour production makes the PockeX your must-have vape when the need to taste flavour but chucking clowns isn't appropriate. Now that's not to say clowns cannot be produced from this little stealth beast, they can, but the option is there when its really needed.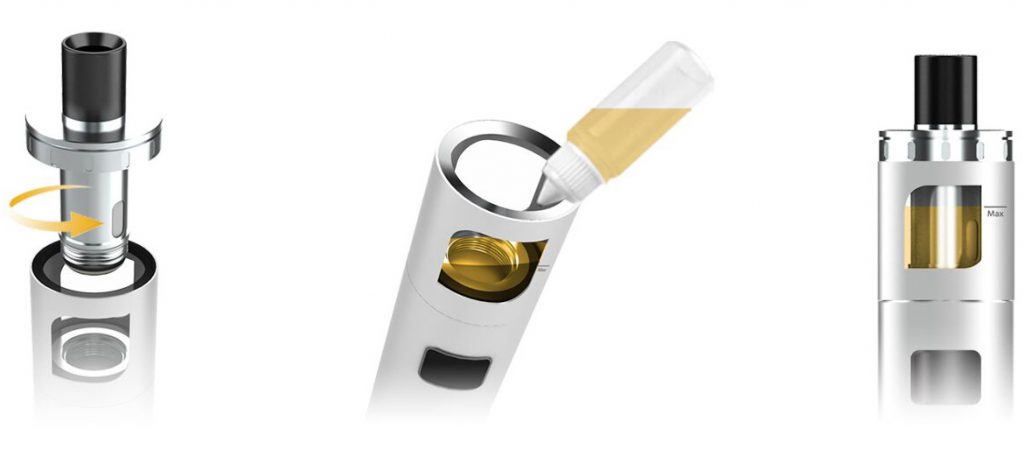 The PockeX introduces a new way of filling for Aspire devices. Using an innovative top fill design never before seen on Aspire products, the atomiser screws into the top cap rather than the base of the device. This allows easy coil changing without losing a single drop of e liquid! The top fill design allows you to drip your juice in or simply dump 2ml of juice into the tank, all without spillage.
What's in the box:
1 x Aspire PockeX Kit
1 x 0.6 Ohm Coil Preinstalled
1 x 0.6 Ohm Spare Coil
1 x Micro USB Cable
1 x User Manual
1 x Warranty Manual
Features:
2ml Tank Capacity
Top Fill
Leak Proof Design
No Spill Coil Swap System
1500mAh Built-in Battery
Easy maintenance
Compatible with Sub Ohm and MTL Coils
Pricing:
Kit £24.95 – Coils £2.50ea – Glass £3.00ea – Top Cap £3.50