Eleaf iStick Power II Kit
The Eleaf iStick Power is back and its better than ever before. How do you improve the winning formula that was the original iStick power? You create the iStick Power II, with a massive 5000mAh battery, crystal clear 0.96-inch colour screen and up to 80W of power. Also, you pair it with the GTL pod tank and give it a sleek new look bringing it bang up to date.
The GTL Pod tank has GTL push fit vape coils and is so easy to maintain, this is a dream mod and tank combo and thanks to the Avatar Smart Chip it has the latest vape tech as well.
Why Buy the Eleaf iStick Power II?
Any vaper who wants a battery that doesn't need charging every day, as the 5000mAh will last most people a day or two before needing to recharge and when you do it has fast charging. Any vaper who wants a mod and tank combo that screams all day vaping. Everything about the Eleaf iStick Power 2 is considered for the all-day vape
Specifications:
Tank capacity – 2ml
Coil resistance – 0.8ohm / 1.2ohm
Battery capacity – 5000mAh integral
Output modes – VW / VV / Smart mode
Max charging current – 2.0A
Wattage range – 1-80W
Dimensions – 129.5mm x 52.5mm x 25mm
Assembled weight (approx.) – 230g
What's in the box:
1 x Eleaf iStick Power 2 mod
1 x Eleaf GTL Pod Tank
2 x GTL coils
1 x USB Type-C cable
1 x User manual
1 x Warranty card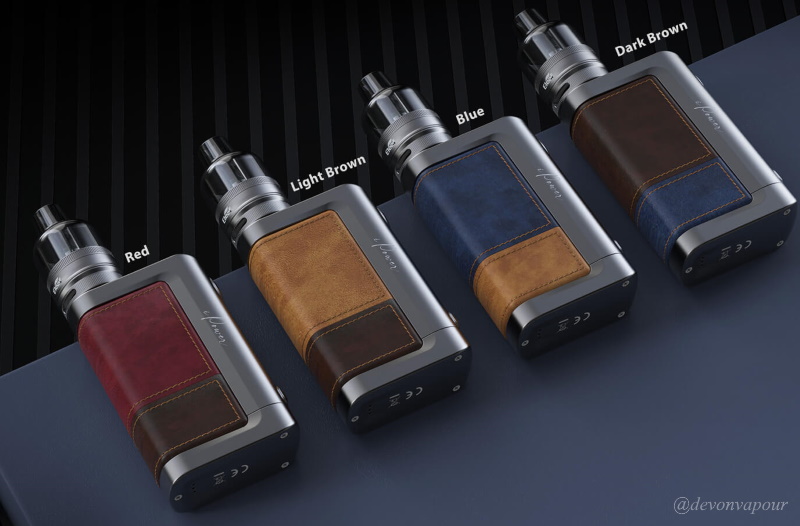 5000mAh Battery: The iStick Power 2 has a huge 5000mAh battery capacity that can output up to 80W of power, which is more than enough to last a full day and beyond without requiring a recharge.
USB-C charging: Fast and efficient, and the cables can be inserted any way up unlike micro USB ports. When using an appropriate wall plug, the iStick Power 2 can be recharged very quickly.
Material Comfort Grip: A stunning dual colour material grip is cushioned for ultimate comfort. Fused perfectly to surround the metal body, the iStick Power 2 offers a new standard in luxury.
GTL Pod Tank: The GTL Pod Tank is ideal for vapers that want convenience as well as performance. A strong magnetic connection keeps things in place when in use, and can easily be removed for changing coils and refilling via the bottom silicone plug.
Pricing: Full Kit £54.95 – Spare Coils £3each – £13 box of 5