Fugu is an incredible range of unique fruity flavours that you won't be able to put down!
Aoi Mo – Mouthwatering Blue Raspberry and Peach with a hint of ice! The perfect refreshing flavour for the summer.
Ich Igo – An amazing combination of sweet Strawberries with juicy Pears with a zesty Lime twist and a slight cooling effect to give a fresh feel to this flavour.
Nas Hii – Rich juicy Blueberries with sweet ripe Pear with a very low level of Koolada to give a slight cooling effect to give a true fresh fruity flavour.
Rai Chi – Rich Dark Fruits including, black Cherry, Blackcurrant, Blackberries and more with sweet and light Lychee and a light cooling effect to give a fresh fruit blend.


PG / VG Ratio – 30 / 70
Nicotine Strength – 0.0%
Bottle Size: 100ml
4 Flavours
Made in the UK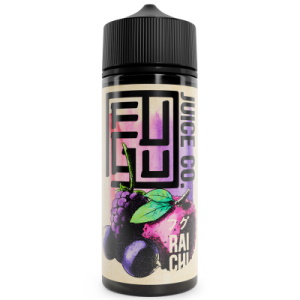 Why "Nic Shots"?
Nic shots can be added to any short fill e-liquid in order to vape it with nicotine. 1 x 10ml nic shot added to a 50ml short fill will translate roughly to 0.3% (3mg) strength. If using a 100ml short fill bottle, adding 2x nic shots will create the same 0.3% (3mg) strength.
Price: £15 inc 2x Nic Shots